Join us and revolutionize Guided Selling
Join our team and be part of a transformative mission! We are dedicated to revolutionizing the online user experience, ensuring that no one gets lost while searching for the perfect product or solution. With our unwavering commitment, we have already empowered over 3 million users to effortlessly discover the exact products they need.
We invite you to join us in this exciting journey, where you can contribute your skills and expertise to enable businesses worldwide to enhance their users' experience. Together, we will shape the future of user-centric solutions, helping businesses effectively connect with their customers.
Our
Culture
Join our team and embark on a rewarding career journey with a company that truly values its employees. At our company, we embrace the core principles of Grow, Openness, Ownership, Focus, and Balance. These values are not just words on a page; they are the foundation of our culture and guide us in everything we do.
If you are seeking a company that aligns with your values and offers a supportive, growth-oriented culture, we invite you to explore career opportunities with us.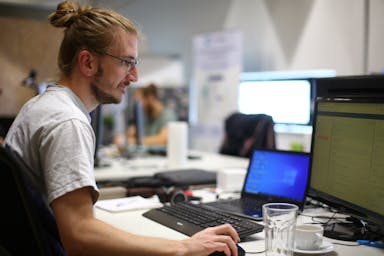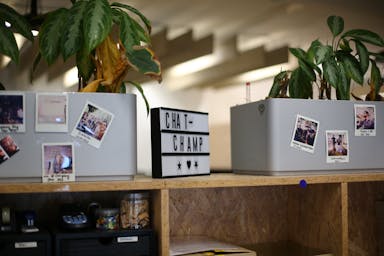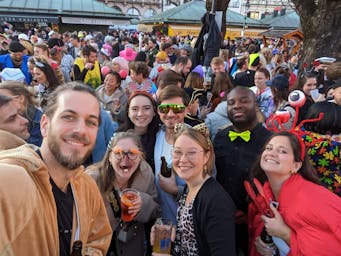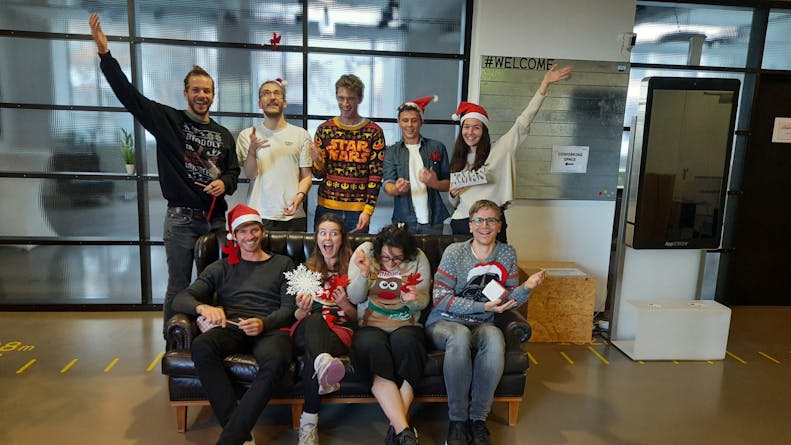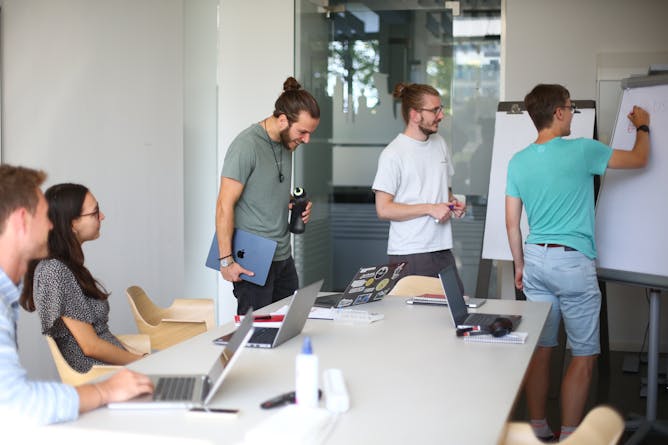 Our GOOFY
Values
🌱 Grow
We strive for knowledge and self-improvement.
💬 Openness
We strive to create an open, honest and transparent environment within our organization.
👑 Ownership
We take ownership of our goals, budget, decision-making, and risk responsibility.
🔬 Focus
We focus on our goals: We are a goal-oriented company and want to focus on high impact.
🧘 Your Balance
We are aware that we're running a marathon and not a sprint and this enables us to enjoy running the marathon.
Your
Benefits
⚡️ Weekend Boost
To boost your weekend and recharge your batteries you have 2 weekend boosts (half day off) each month.
🤸‍♀️ Wellpass Membership
Chatchamp subsidizes a Wellpass Membership for every employee. Yoga, Fitness, Wellness and so much more. We got you covered!
🍱 Lunch Contribution
We subsidize your lunch meals, because we love to lunch with you... not talking about business topics.
📚 Book Flat Rate
Do you want a new business-related book? No worries, we take care of that and will buy it for you.
🧘‍♀️ Weekly Mindfulness Sessions
We do have a weekly meditation session in the office. We switch between guided and stillness meditation to give you a head start into the day.
💡 Monthly TED Talks
Once a month one Chatchamp gives a TED Talk about a topic they can choose. You want to play Rugby? Travel like a Nerd? Learn to build a guitar? Or party a week in the desert? Come join our fantastic TED talks.